Ezra Sullivan, O.P.
is a Dominican priest and full time professor of bioethics and psychology at the Pontifical University of St. Thomas Aquinas in Rome, the Angelicum. He is the author of Habits and Holiness: Ethics, Theology, and Biopsychology (CUA Press 2021), and Heroic Habits (TAN 2021), and the forthcoming book, Un Sacerdote per Sempre (Verona 2022). In addition to teaching and writing, Fr. Ezra gives talks and retreats around the world, and can occasionally be seen on EWTN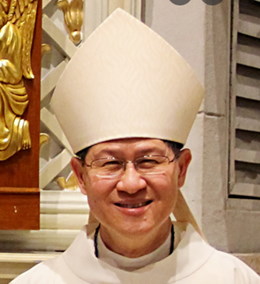 Cardinal Louis Antonio Gokim Tagle, Prefect of the Congregation for the Evangelization of Peoples, Metropolitan Archbishop Emeritus of Manila, was born on 21 June 1957 in Manila, the Philippines. From May 2015 President of Caritas Internationalis.
On 8 December 2019, Pope Francis appointed him Prefect of the Congregation for the Evangelization of Peoples. Created and proclaimed Cardinal by Benedict XVI in the consistory of 24 November 2012, of the Title of San Felice da Cantalice a Centocelle (St. Felix of Cantalice a Centocelle).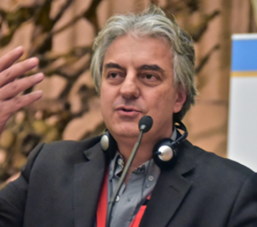 PINO SCAFURO was born in Buenos Aires, Argentina in 1965. He is married with Carina, has 2 children, Dante and Caterina. He graduated in Psychology, with a specialization in Pastoral Counseling, Transactional Analysis and Logotherapy. He is an industrial entrepreneur. Charis Moderator.
Topics for the talks:
God the Father and human fatherhood – Ezra Sullivan, O.P
St. Joseph: A model for Christ and our model – Ezra Sullivan, O.P
Holy masculinity and modern feminism – Ezra Sullivan, O.P
Every man's call to be a priest, prophet, and king – Ezra Sullivan, O.P
Testimony – (Pino Scafuro – Charis moderator)
Shadow of Heavenly Father (Cardinal Tagle)